For the past several weeks I, and some of my girls too, have been using a product called
GREEMU
from
Devonian
in order to review it.
GREEMU
oil is a green (and vegan) alternative to emu oil. I didn't even know that was a thing, by the way, until this review opportunity came up. Apparently it's a wondrous hair and skin oil and, I totes got long hair! Besides, I have teenage girls. We were all in for trying this one!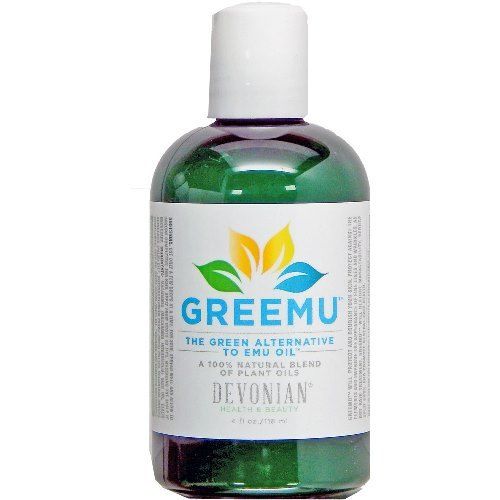 SO... What is GREEMU?
Well, first let's talk about Emu oil. Emu oil is made from the fat tissues of an Emu. It boasts wonderful having a characteristic composition of fatty acids that ARE NOT found in other oils. BUT THE POOR BIRDIES! Enter on scene,
GREEMU
!
GREEMU
oil is a green alternative to Emu oil. The scientists at Devonian have done all their homework and created an alternative to emu oil that matches that special characteristic.
Devonian
uses only plant oils and butters to replicate Emu oil. The oils in GREEMU are:
madacamia
seed oil
sustainably grown organic palm oil
shea butter
sunflower seed oil
rice bran oil
In short, all these things put together make a fantastical substance that you can use on your skin and hair to make it all happy, happy, happy! You can read more on the
What is GREEMU
page on their website if you want to get all the "sciencey" stuff.
How did we use GREEMU and WHAT did WE THINK?
Since this product is for hair and skin, that is what we used it on. I and 3 of my daughters used it on our hair and skin for several weeks.
The oil was packaged nicely and arrived in one piece. I opened it up and smelled it. It was a little,,, weird... I'm smelling it again now... it's kinda like unscented playdough. It is an opaque white color. When I first opened it and broke the seal it looked like creamy milk water. I then dropped a little out and the oil had kind of separated and a glob of lotiony stuff with a watery oil behind it came out. It was a little strnage, but what-ev's. I shook the bottle up and a more consitant milky oil came out. (This might be weird but it kinda looks like colostrum- just say'n). It was easy to spread but does take a while to fully absorb into your skin.
On the hair:
Okay, moving on. The next day, after my hair was washed and air dried with non of my normal oil in it. I have very healthy, long, normal hair. I followed the directions and dripped a couple drops into my hand rubbed my hands together, and then applied it at the root, massaging into my scalp. I ran my hands through my hair a bit too. The immediate result was a glossy looking main that was very soft but... kinda greasy looking. It did not feel greAsy. I thought maybe I used a little too much (3 drops). As the day went on, it remained soft and manageable but definitively looked greasy. I am not sure if the pictures really show that. In some ways I think it makes the hair look better but in person- it just looked greasy.
I tried it again after another fresh wash and used only 2 drops... same results. Maybe I have the wrong hair type for this. I have realllllly long hair so I figured it would disperse and absorb. The oil def dispersed but remained greasy looking. Ugh.
CH11g
H14g
My oldest daughter, after seeing my hair, had no desire to try it on her hair- which is very thin. H14g has very course, dry, red hair. M13g has super thick, normal red hair, and CH11g has thin, slightly curly hair that doesn't grow any longer than you see it in the pictures.
I decided just to do ONE DROP on Ch11g's hair and TWO DROPS on the red's. The result. Same as mine. Soft and manageable, but greasy looking. After a few hours The Red's were beginning me to take showers and CH11 had twister her hair into a bun.
M13g
H14g
End result: we DID NOT like it for hair. Definitely not our choice for our hair types. We tried one more time on the hair rubbing into the ends first and then the scalp. Nope. Same results. I do wonder if it would work really great though on African American Hair since the texture is different. This oil really left your hair very, very soft, but the greasy look was just too much. I really wanted to love it for my hair... oh well. So a swing and a miss in the hair category.
On the Skin:
Okay, we used this as a facial moisturizer, sunburn relief, overall body health oil for H14 (who has acne on her back), and as a general hand oil. We have been more or less pleased with all these applications and results.
We were happy that the oil left our skin feeling soft. It did still leave a "shinny" gloss look, even after an hour or two. You do get a nice silky feeling on your skin, not really oily, but silky.
Sunburn: It did sting just a little when I put it on a small sunburn I had where M13g didn't spread the sunblock in all the way. But the sting may have been from me just touching it. I don't know that it helped at all but it certainly didn't hurt.
We were very happy, though, to see that H14 could use it, and not only did it not cause her to break out, but it seemed to clear up the areas where she tried it! She did say though that she didn't like the smell when using it on her face. But not enough to stop using it. She said that to her it smelled like the oil container or stale sheets (?).
Conclusion:
I was really hoping I would love this oil for my hair- but I didn't. I will stick to my other stuff! As a skin oil though, I didn't like how it left me looking "shinny" so I probably won't use it again but H14g is liking it as far as her skin goes; she is happy with it.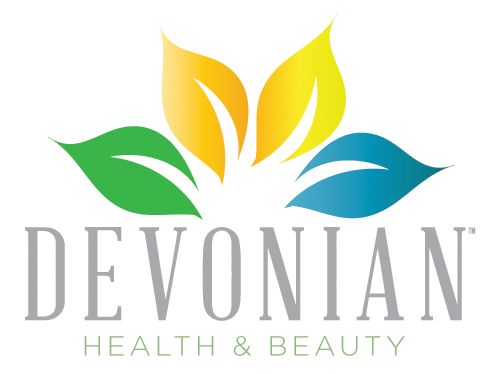 I do think you should still check it out though. Different people have different results and yours may not be like mine.
Where to find GREEMU
Devonian
Distributed by
Koru Naturals
Facebook
Pinterest