I was, and am still, sooooo super excited that our family got the opportunity to review Forbrain. This device, which was sent to us by Forbrain - Sound For Life Ltd, uses bone conduction to assist in auditory processing. Auditory processing affects many different areas from speech and reading fluency, to attention and awareness.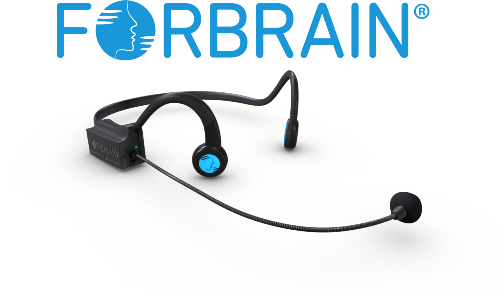 Forbrain
is a
headphone like
device. There is no piece that goes in your ear, instead the "
amplifier
" is in front of your ear on top of the bone
conductor
(top of your jaw bone). This allows the sound to not just be heard but felt through bone conduction.
A10 using the headset while doing math